The Castillo de San Marcos National Monument in St. Augustine, Florida is the oldest masonry fort in the U.S. Construction began in 1672.
Jamestown in the Virginia colony was the first permanent English settlement in America, established in 1607 on the James River.
The 1.5-mile, oak-lined "avenue" leads to the Wormsloe Plantation near Savannah, Georgia. Parts of the driveway will be under water with a rise of four feet in sea level.
Fort Sumter, Charleston, South Carolina, where the first shot was fired in the Civil War.
Cherry trees line the Tidal Basin in Washington, DC, which already overflows its banks several times a year.
A private graveyard is slowly claimed by erosion and high waters in the Salvo Day Use Area on Cape Hatteras National Seashore. It is surrounded on three sides by national park land and Pamlico Sound on the other. The North Carolina gravesite existed long before the area became a park in 1965.
The famed Hatteras Lighthouse in Buxton, on the Outer Banks of North Carolina, was moved a half mile inland in 1999 because of beach erosion. Because of the move, the historic lighthouse will still be a few hundred feet from a new beach formed at five feet of sea level rise, but most of Hatteras Island and the national seashore that we know today will be under water. MORE.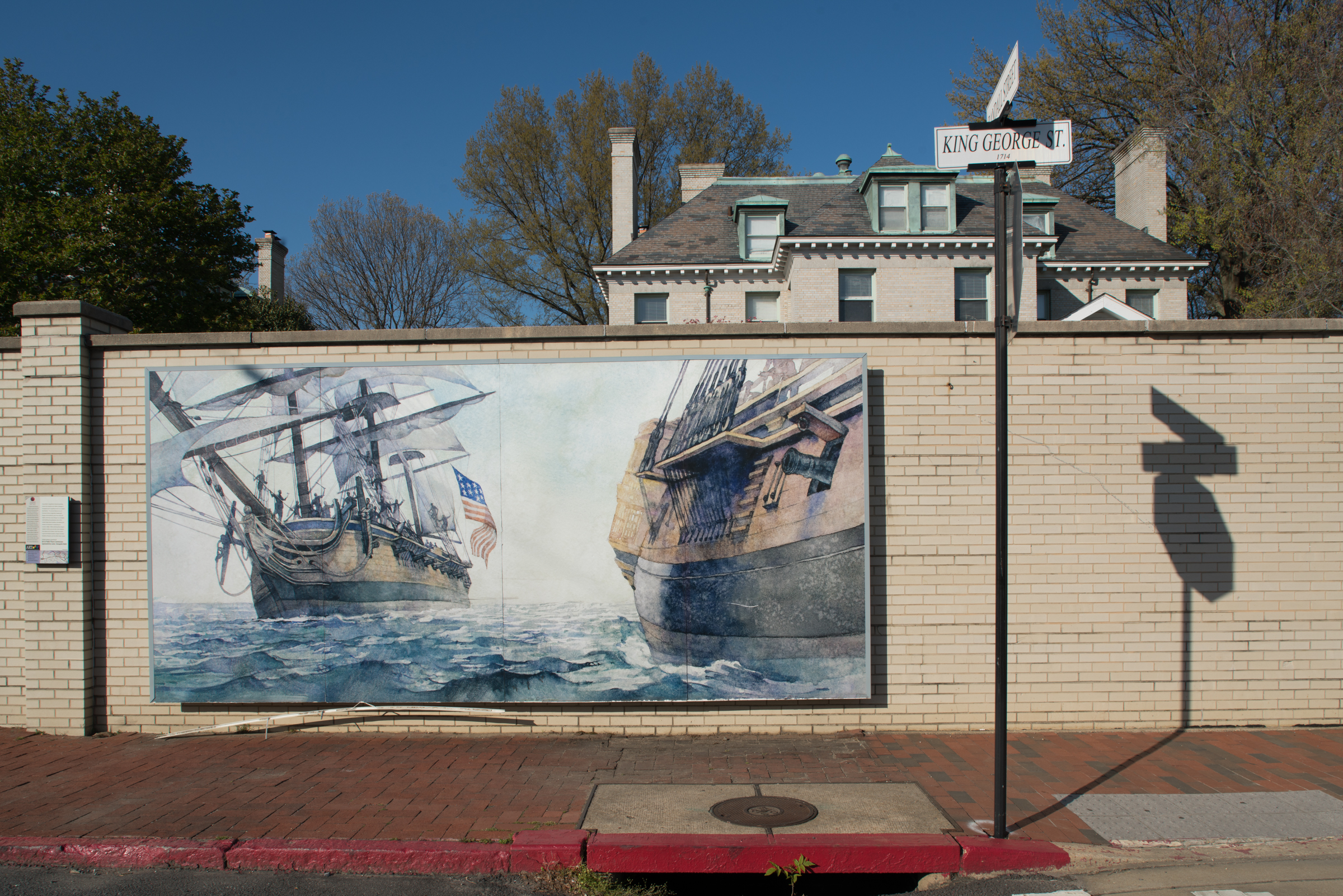 The U.S. Naval Academy, Annapolis, Maryland, established in 1845.
The Sacred Heart Cathedral in Galveston, Texas, is on the Nation Register of Historic Places. Built in 1847, it has survived many hurricanes.
A kite inspired by the 1903 first flight by the Wright Brothers flies over Jockey Ridge State Park in Kitty Hawk on North Carolina's Outer Banks. Parts of Bodie Island will be under water with a five-foot rise in sea level, leaving an unconnected island chain that will face development and transportation challenges.
Charleston, South Carolina